SOCXO Solutions names Ajit Narayan as CMO & Program Head
Narayan to work on accelerating usage of brand advocacy in B2B and B2C marketing space

by
Published - 24-December-2018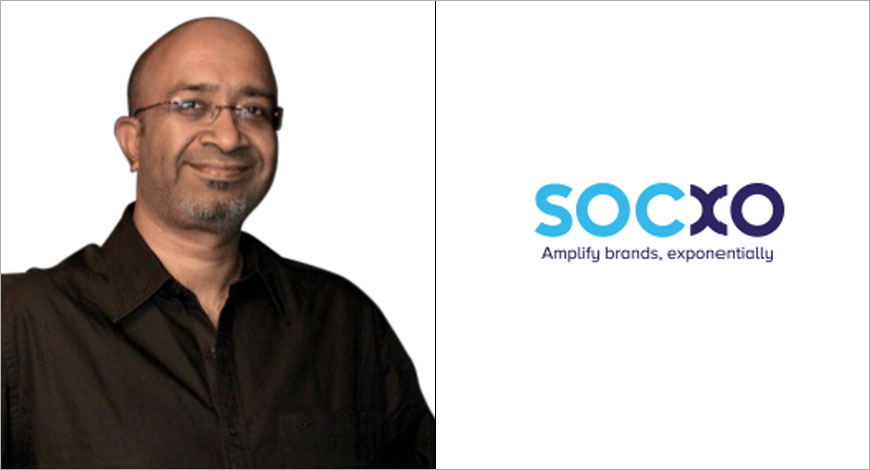 Ajit Narayan has been appointed as CMO and Program Head of SOCXO Solutions, the Bengaluru-based Brand Advocacy start-up.
Narayan will be working with Sudarsan Rao, co-founder and CEO and Dhanasekaren COO. He will be responsible for accelerating adoption and usage of brand advocacy in both B2B and B2C marketing space across the global market.
Narayan , a die-hard Relationship, Loyalty and Digital Marketing professional has spent his time on building communications, analytics solutions and strategic planning tools in his previous jobs. He has also been on an independent stint for the last four years as a marketing consultant for brands and agencies to help them in their strategic planning function.
Narayan comes with around a decade strategic planning experience with Bates Chi and Sercon where he built his trademark integrated communications tools around B2C and B2B experience strategies, many of which have resulted in campaigns which have won international awards, including PMAA, DMA and B2B marketing London.
Narayan brings to the table the unique ability to dissect data and develop creative ideas which enhance customer and prospect experiences across the buying cycle.
According to Narayan, "Brand Advocacy is the new wave of the old-fashioned business way of making friends and conversing with them wherever you go. As made famous by Anheuser-Busch."
"When people think brand advocacy, they immediately refer to a HOG or Apple or Nike. These are iconic and cult brands and not every brand can become that, they are aspirational. I would rather point to the 100s of others out there, which have channelized their believers to communicate their essence. And did great business by doing so.
On the Martech evolution, he says, "Technology is just a tool to enable you to simplify your process. But people connect with ideas and not products or solutions. And that's where advocacy program building comes into play."
Loyalty marketers will show you the Loyalty Ladder and points-based programmes to take your suspects through the ladder. But we always drew a blank when we came to advocates. We just assumed best customers would talk great stuff about the brand and buy more and refer. But that in reality never got into an organized framework. Now that's where SOCXO comes in."
As per Sudarsan Rao, Co-founder and CEO SOCXO, "The brand advocacy space is relatively new in Asia-Pacific region. It's got higher adoption in the US and European markets but overall it's a business waiting to explode. It is beginning to show great opportunities for brand marketers to build and sustain their most important assets, their brand believers."
"I believe that Narayan 's insights on digital social media, combined with strategic brand and loyalty marketing will help us focus on innovation and entrepreneurship to deliver dynamic growth across brands and product categories," he added.
With more than 25 years of experience in the CRM and experiential marketing agency space, Narayan has worked across the marketing spectrum with Bates Chi & Sercon, OgilvyOne, Enterprise Nexus Direct, RMG Connect, Wunderman India. He has worked on leading campaigns for Castrol, Microsoft, Compaq, Ford, CII, Monster, Audi, Dell, Sun Microsystems, EMC and VLCC among others.
For more updates, subscribe to exchange4media's WhatsApp Channel- https://bit.ly/2QUdLCK
Odisha clinched the award for being the Best State for the Promotion of Sports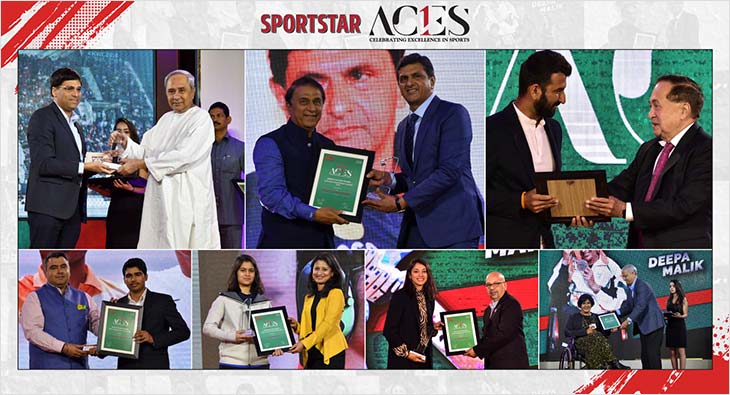 It was an evening, at the Taj Mahal Palace in Mumbai on February 14, where talent and hard work saw recognition at the Sportstar Aces Awards, a true celebration of excellence in sports. The awards succeeded in their endeavour to celebrate the stars, the future stars and the tireless silent partners who dedicated their lives to sports, to realise the dream of making India a 'sporting nation'.
Prakash Padukone was honoured with the Lifetime Achievement Award while Virat Kohli and Jasprit Bumrah shared the Sportsman of the Year (Cricket) Award.
As Sportstar celebrated its 40th year, The Hindu Group Publishing relaunched the magazine's annual awards, which were in vogue for a decade starting in the mid-1990s, identifying and rewarding the most deserving athletes, some of whose tales of struggle, fierce dedication and selfless work weren't known to many.
Well-known sportspeople such as Viswanathan Anand, Sunil Gavaskar, Ajit Agarkar, Sanjay Manjrekar, Baichung Bhutia, Gagan Narang, Anjali Bhagwat, Mithali Raj and Dutee Chand graced the occasion. Also present were Bollywood celebrities like Deepika Padukone and Ranveer Singh, Shashank Manohar, the ICC Chairman, and the Chief Minister of Odisha, Naveen Patnaik. Odisha clinched the award for being the Best State for the Promotion of Sports.
Nasser Al Khater, Chief Executive Officer, FIFA World Cup Qatar 2022, was also present and invited Indians to the event.
The evening also saw a panel discussion, moderated by Gaurav Kalra, Group Editor (Sports), Network 18, on 'India's and Asia's emergence as a sports infrastructure and technology hub.' The participants were Khalid Al Naama, Media Head of Asia region for the FIFA World Cup 2022 in Qatar; Udit Sheth, Founder and Managing Director, TransStadia; Vasanth Bharadwaj, Co-Founder of Tenvic Sports and a former table tennis star; and Deep Mukherjee, Chief Executive Officer of the CII National Committee on Sports.
Sportstar Aces had three categories — Popular Awards, Jury Awards and Nominated Awards. This year's Jury was headed by Sunil Gavaskar, the panel members being MM Somaya, Anjali Bhagwat, Anju Bobby George and N. Ram, Chairman, The Hindu Group Publishing. The Jury was also guided by fan votes as it picked the top sporting achievements in 2018.
The list of winners:

Popular Awards
Sportsman of the Year (Cricket): Virat Kohli and Jasprit Bumrah.
Sportswoman of the Year (Cricket): Smriti Mandhana
Sportsman of the Year (Racquet sport): A. Sharath Kamal (Table Tennis)
Sportswoman of the Year (Racquet sport): P.V. Sindhu (Badminton) and Manika Batra (Table Tennis)
Sportsman of the Year (Track and Field): Neeraj Chopra (Javelin)
Sportswoman of the Year (Track and Field): Hima Das (Athletics)
Sportsman of the Year (Other team sport): Sunil Chhetri (Football)
Sportswoman of the Year (Other team sport): Gurjit Kaur (Hockey)
Sportsman of the Year (Other individual sport): Bajrang Punia (Wrestling)
Sportswoman of the Year (Other individual sport): Mary Kom (Boxing) and Vinesh Phogat (Wrestling)
Jury awards
Team of the Year: Vidarbha (Cricket - Ranji Trophy Team)
Coach of the Year: Massimo Costantini (Table Tennis)
Lifetime Achievement Award: Prakash Padukone
Best Young Athlete (Male): Saurav Chaudhury (Shooting)
Best Young Athlete (Female): Manu Bhaker (Shooting)
Parathlete Sportsman of the Year: Suyash Yadav (Swimming) and Manoj Sarkar (Badminton)
Parathlete Sportswoman of the Year: Deepa Malik (Track and Field)
Best State for Promotion of Sports: Odisha
Nominated awards
Best University for the Promotion of Sports: Army Institute of Sports, Pune
Best PSU/Corporate House for the Promotion of Sports: Railway Sports Promotion Board

Special Awards
Chairman's Choice Award: Cheteshwar Pujara (Cricket)
Sportsman of the Year (Motorsport): K. P. Aravind
To know about the Sportstar Aces Awards visit https://sportstar.thehindu.com/aces-awards/
For more updates, subscribe to exchange4media's WhatsApp Channel- https://bit.ly/2QUdLCK
WittyFeed comes on board as digital media partner on all of Volunteer4India's current and future initiatives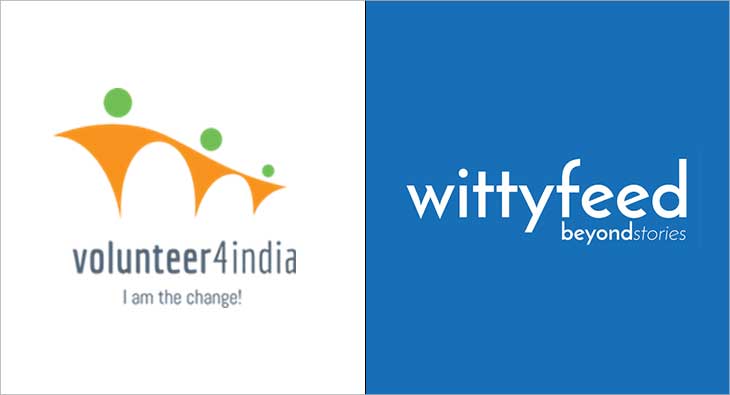 In a bilateral understanding, WittyFeed, a content creator in the digital media space, has agreed to extend support to Volunteer4India, a Gurgaon-based organisation which helps brands in effective handling of their social impact projects.WittyFeed comes on board as digital media partner on all of Volunteer4India's current and future initiatives.
As part of this, WittyFeed will give boost to Volunteer4India's social initiatives through its content platforms to further enhance its social outreach and propagating respective causes. On the other hand, the same will be an opportunity for WittyFeed to further their stronghold on youth and to channelise their collective power towards achieving larger social good.
Commenting on the partnership, Mayur Sethi, Partner & COO, WittyFeed, said: "We are extremely inspired by the way Volunteer4India is making brands responsible through meaningful initiatives and the way they are mobilising the youth towards social good. We're happy to partner with them to support all their social causes and initiatives. We believe it gives us the right opportunity to leverage our youth outreach to achieve some collective happiness for the society."
Most of Volunteer4India's social initiatives patronised by corporates, and are materialised in collaboration with NGOs and institutions where large numbers of youths actively participate as volunteers.
Ranjoy Dey, Co- founder & CEO Volunteer4India, said: "We build social cause advocacy events & programmes for the youth to actively participate in and contribute their voices & skills. Through these programs, we build outreach, affinity and advocacy for Brands around social good. In this journey, we are extremely glad to have Wittyfeed.tv and its content platforms partner Volunteer4India to spread positivity and communicate our initiatives among its large young readers across India."
Notably, some of Volunteer4India's projects on issues such as PET bottle recycling, equal opportunity marathon and diversity hiring, have managed to get good response and support from the public and corporates respectively.
"Through this, Wittyfeed again demonstrates its thought leadership on creating & sharing differentiated content for its subscribers. Together, we hope to drive impactful social change through a right mix of active youth engagement and media outreach for awareness," Ranjoy added.
For more updates, subscribe to exchange4media's WhatsApp Channel- https://bit.ly/2QUdLCK
While V Natarajan has been elevated as Chief Operating Officer, Deepak Sarkar will now be National Head – Advertising Sales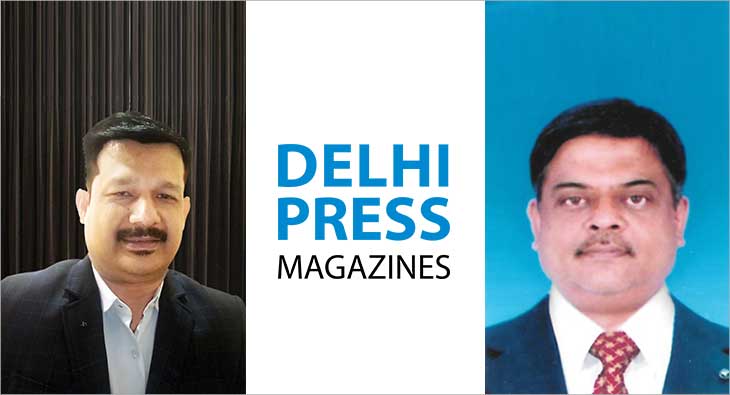 Delhi Press Magazines has strengthened its top management team with some internal role alignments.
V Natarajan who was Senior Vice President – Brand and Corporate Strategy has been elevated to the role of Chief Operating Officer. In this new role he will focus on facilitating greater operational efficiency across functions and further building up the organisation for the next level of growth.
This has been followed by the elevation of Deepak Sarkar as National Head – Advertising Sales. Sarkar, who was earlier Vice President (West & South) for the group has been given the task of driving ad revenue across the various product groups nationally.
Speaking on his new role as Chief Operating Officer, Natarajan said, "As we transform ourselves from a print first to a content first publishing house, we need to infuse greater agility across our operations and prepare the organisation to face the challenges of a continuously changing market in terms of advertiser and reader expectation. We need to engage more pro-actively with our readers and further strengthen our content creation abilities. We have to be ready to provide brand solutions to our advertisers and experiential marketing is a focus area. At the same time we need to ensure a publishing enterprise that is lean and agile. I am excited to be part of this transformation and evolution process."
Deepak Sarkar on his move as the National Sales Head said, "It's an honour and opportunity to take on this new leadership role. It allows me to continue to work with some of the best professionals in the business as well as some of the strongest content brands. We want to continue to be the preferred media partner for marketers and agencies by maximising our offerings. Going forward with the ever-changing media landscape, content curation and brand solutions will be our key focus areas to strengthen our revenue streams and build on both our existing as well as new businesses."
In the IRS 2018, there are 17 magazine titles of Delhi Press that were included in the survey, which have a combined AIR of 70.07 lakhs and TR of 1.94 crores. This places Delhi Press amongst the top 10 publication houses in the country when compared with a similar combined readership of all publications each of the other leading media houses.

For more updates, subscribe to exchange4media's WhatsApp Channel- https://bit.ly/2QUdLCK
The Initiative will offer training on online verification and fact-checking, journalist digital safety and security, YouTube for elections coverage and data visualization for elections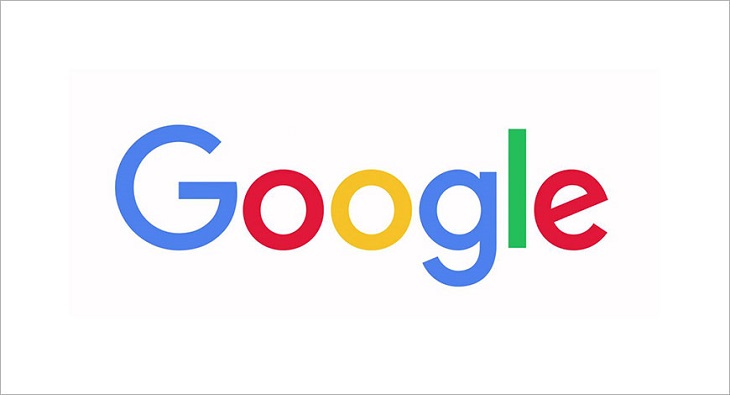 Ahead of the Lok Sabha Election 2019, Google News Initiative, in partnership with DataLeads and Internews, announced the launch of a training series (PollCheck: Covering India's Election) to support journalists covering India's election. Google News Initiative will host training sessions in 30 cities between February 26 - April 6, 2019, across the country in English, Hindi, Malayalam, Bangla, Kannada, Gujarati, Odia, Tamil, Telugu, and Marathi.
The Initiative will offer training on online verification and fact-checking, journalist digital safety and security, YouTube for elections coverage and data visualization for elections.
Speaking about the initiative, Irene Jay Liu, Google News Lab Lead, Asia-Pacific said, "The Google News Initiative is proud to be supporting journalists in India as they prepare to cover the upcoming elections. Our partners DataLeads and Internews will offer training on online verification and fact-checking and other courses, in 30 cities in 10 languages. Since 2016, Google has trained more than 13,000 journalists in India, across 200+ newsrooms, and in 40 cities."
Registration for the program is now open and it's free. Working journalists and freelancers can apply from today and slots will be given on first come, first served basis. The workshop will also be open to journalism students. Since 2016, Google has trained more than 13,000 journalists in India, across 200+ newsrooms and in 40 cities under the newslab program.
Last year, to support trusted and authoritative journalism, Google had launched the Google News Initiative India Training Network, focused on online verification and fact-checking. In six months, the Network onboarded 241 trainers in seven languages, who have so far trained 5260 journalists across 40+ cities in India, benefitting 200+ newsrooms and universities. For 2019, Google plans to train another 10,000 journalists in India under this program.
For more updates, subscribe to exchange4media's WhatsApp Channel- https://bit.ly/2QUdLCK
Mukherjee joins PayU from Jio where he served as the Co-CEO of Reliance Payments Solution Ltd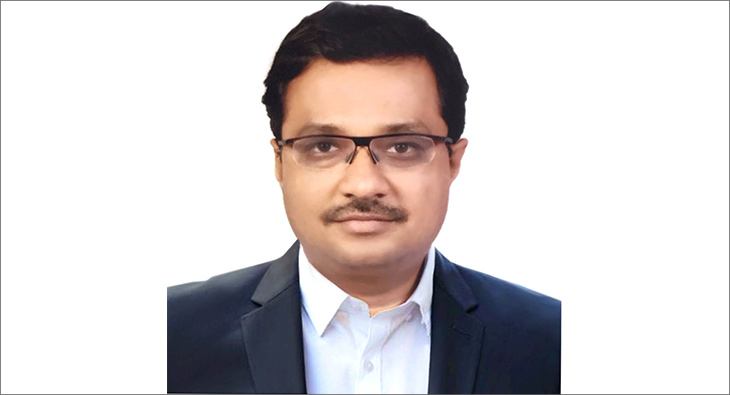 Naspers-owned PayU has announced the appointment of Anirban Mukherjee as Chief Executive Officer of PayU India, reporting to Laurent Le Moal, CEO, PayU Global.
Mukherjee joins PayU's global leadership team to support its ambitious plans to unlock innovative credit and financial services for underserved populations in high-growth markets.
Mukherjee brings to PayU two decades of experience in global payments, credit, and digital banking gained in the US, India, and broader Asia-Pacific region. He has long been at the forefront of a changing financial services landscape and understands the opportunities exceptionally well. In his new role, Mukherjee will be responsible for all the operations and business lines of PayU India. In addition, he will identify investment opportunities to build out Naspers' fintech ambitions, helping these companies scale by leveraging existing assets and infrastructure. Anirban will also lead PayU into new fintech product categories that are aligned with PayU's global strategy, such as remittances and credit.
Talking about the appointment, Laurent Le Moal, CEO, PayU Global, said, "Attracting someone of Anirban's calibre into the business is a great endorsement of our strategy and ambition. We are very pleased to have Anirban on board as a part of PayU's Global Leadership team and I look forward to us benefitting from his wealth of knowledge and experience as we push through our next phase of innovation, focused on payments, credit, and fintech investments."
"The business and regulatory environment in India creates great opportunities for PayU to further build on its strong position in payments and launch innovative new products and services, including offline solutions and credit. Anirban's impressive track record, business leadership, and broad international experience will be of tremendous benefit to the company to capitalise on the enormous growth opportunities we see in both India and beyond. I am confident that under Anirbans's leadership, our business will grow from strength to strength," he added.
Talking about his new role, Anirban Mukherjee said, "PayU has a great global culture, amazing market capability and a strategy that has led the company to become one of the most exciting companies in the fintech industry. The pace of change in today's global fintech market is exceptional. I am thrilled to join PayU's global leadership team during such an extraordinary growth period of the fintech industry, in general, and the company in particular. I can't wait to lead PayU India into our next phase of growth, where we will combine business and product innovation to unlock future growth opportunities and build a robust credit ecosystem in India".
Most recently, Mukherjee was part of the leadership team at Jio, where he drove payments, merchant services, and digital financial services, serving as the Co-CEO of Reliance Payments Solution Ltd. Prior to Jio, he worked with Standard Chartered Bank in India and APAC and with CapitalOne as a senior executive leader in the US. He has an MBA degree from Indian Institute of Management, Ahmedabad and is an alumnus of IIT, Kharagpur.
For more updates, subscribe to exchange4media's WhatsApp Channel- https://bit.ly/2QUdLCK
Happy Marketer's India offerings will be integrated with Merkle Asia Pacific and help widen the base for the brand in India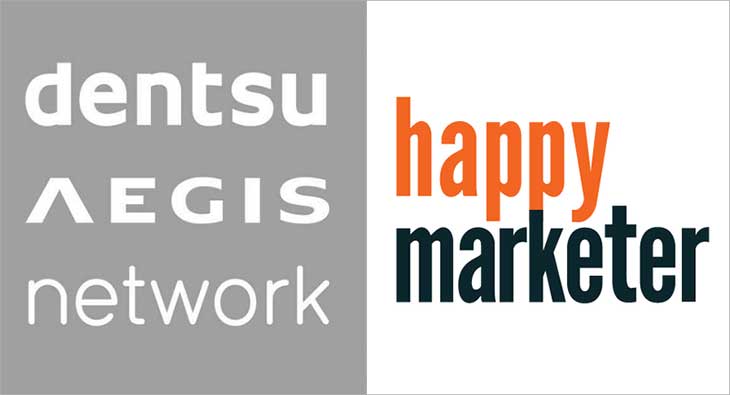 Dentsu Aegis Network SEA has announced the acquisition of the Happy Marketer Group, Southeast Asia's leading data-driven digital marketing agency headquartered in Singapore. Post-acquisition, it will be rebranded as Happy Marketer, a Merkle Company. Established in 2009, Happy Marketer has digital marketing delivery centers in Bengaluru, Kolkata, and Mumbai in India with over 40 employees. Some of Happy Marketer's leading clients in India include Practo, Urban Ladder, Standard Chartered Bank, and Amity University.
Happy Marketer provides data, analytics, CRM, performance marketing, and marketing technology to power data-driven customer experience solutions for its clients, extending Merkle's full breadth of services across Southeast Asia. It will enable the agency to deliver people-based marketing at scale across the region.
Happy Marketer is also Google's go-to provider for Google Analytics in the region and of advanced analytics services to many leading organizations across Southeast Asia. It also has strong marketing technology capability, with significant experience across leading marketing technology platforms such as Salesforce Marketing Cloud and HubSpot, among others.
Speaking about the acquisition, Phil Teeman, CEO of Dentsu Aegis Network Southeast Asia and Singapore, said, "Southeast Asia is a critical growth driver for Merkle's expansion. With this acquisition, the delivery and management of data analytics and customer experience marketing, which are Happy Marketer's key competencies, will take the front seat, helping Dentsu Aegis Network reinforce itself as a key player. This also translates into greater opportunities to penetrate new and existing clients' ecosystems in the Indian subcontinent."
Adding to this, Zhengda Shen, President, Merkle Asia Pacific, said, "Bringing Happy Marketer into the Merkle family is critical to our Asia-Pacific expansion strategy. The acquisition will significantly accelerate Merkle's ability to bring its full suite of services to the Southeast Asian market. Happy Marketer has positive brand recognition and a strong reputation. Its data-driven and customer experience enablement approach, strong core service offerings, and dynamic culture align closely with Merkle."
Joining the leadership team from India are Happy Marketer Managing Partner, Prantik Mazumdar, and Founder and CEO Rachit Dayal, who will report to Ted Bray, Managing Director and Chief Growth Officer of Merkle Asia Pacific.
Commenting on the development, Rachit Dayal, Founder & CEO at Happy Marketer, and Prantik Mazumdar, Managing Partner of Happy Marketer said, "Our business has rapidly scaled in the last 10 years, and it's been an absolute blast forming a #HappyTribe of clients and employees who look forward to mastering the next disruption. And as we look on to the next 10 years, we are excited to partner with Merkle and Dentsu Aegis Network to help more businesses drive into the future. We intend to work closely to create a winning playbook to capture market share through our data-driven, technology-led, people-based marketing solutions.
"Merkle's incredible story of passion for technology, and Dentsu Aegis's global presence with Asian values are a huge source of inspiration for us. We feel an instant cultural fit and look forward to being part of their transformation journey. This is one of the best gifts we could have imagined as part of our 10-year celebration," they added.
The agency has won numerous marketing awards at Marketing's Agency of the Year, MARKies, as well as Asian Marketing Effectiveness & Strategy Conference, including Agency of the Year for Best Digital Agency, Best Search Agency, Best B2B Agency, Best Specialist Agency, Best Content Agency, Best CRM Agency, Best Programmatic, Best Market Research Agency, and Best Social Agency.
For more updates, subscribe to exchange4media's WhatsApp Channel- https://bit.ly/2QUdLCK
Ganguli is the founder and director of consultancy firm Reachig, which he still continues to run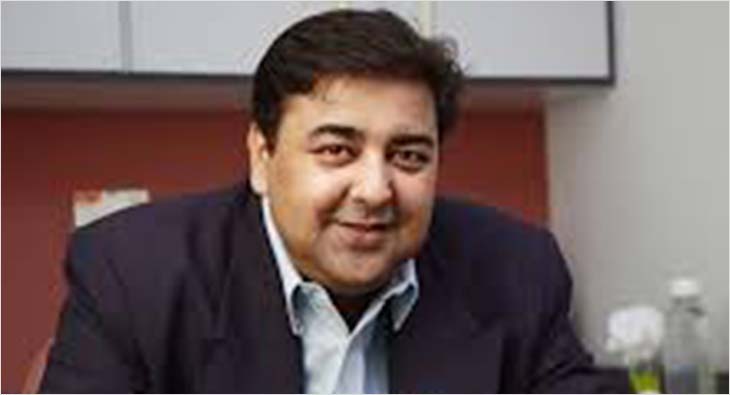 According to media reports, Indraneel Ganguli has joined Tribes as Chief Marketing Officer effective March 1, 2019.
"Indraneel will lead our strategic and marketing direction and provide the platform and structure for the group's integrated marketing services and make us future ready," said Gour Gupto, Founder and MD, Tribes.
Ganguli is the founder and director of consultancy firm Reachig, which he still continues to run. He specialises in brand building, direct marketing, media relations, event themes, digital marketing, and customer loyalty.
He has over 28 years of experience in advertising and marketing. In his early career days he worked with agencies like Clarion, Lintas and Percept. In 2000, he joined Bharti Airtel as Head of Marketing, where he worked for four years before shifting to Satyam in 2004 as their Global Head of Corporate Communications.
In 2007, Ganguli joined Tata Technologies, where he worked for a year as chief marketing officer, before moving to Tech Mahindra, as the Global Head of Brand and Business, where he worked for 10 years.
For more updates, subscribe to exchange4media's WhatsApp Channel- https://bit.ly/2QUdLCK
The partnership will see WPP collaborate with Waze on new ad formats aimed at helping drive retail footfall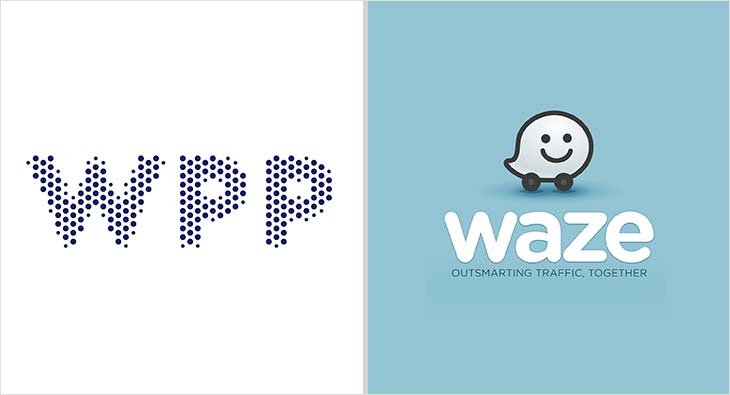 WPP and Waze have announced a new collaboration making it simpler for retail brands to run campaigns on Waze, the global social navigation app owned by Google, which has over 100 million monthly active drivers. The partnership, designed to direct drivers to retail locations through en route messaging, will launch in Canada, France, Italy, the United Kingdom and the United States.
WPP will work with Waze to make it easier for WPP's clients to advertise on Google and directly reach and target drivers via the in-car platform, driving store footfall and product sales.
Waze is the only app used by drivers that deliver distraction-free advertising which is contextual and corresponds with a driver's journey. The platform also gives insight into how, when and where people are engaging with brands during their drive, providing further value to clients.
Speaking about the partnership, Stephan Pretorius, Chief Technology Officer at WPP said, "WPP already brings the most creative, technology-led ideas to our clients to generate growth. Through our innovative partnership with Google, we're now able to give clients exclusive access to Waze software that puts them in the driving seat to influence the shopping habits of the future."
Commenting on the association, Samuel Keret, Global Director of Waze Ads said, "We are excited about the opportunity to collaborate closely with WPP and its global client base, sharing best practice and creating optimal solutions to drive in-store foot traffic for WPP's many consumer product clients. This is the first collaborative relationship Waze has undertaken with agency partners to explore and identify shopper marketing-specific creative solution needs."
The initiative was developed following a Google and WPP SWARM session. SWARM is a series of regular hackathons that bring together a varied network of creative thinkers, answering client challenges with innovative solutions powered by WPP expertise and Google engineering.
For more updates, subscribe to exchange4media's WhatsApp Channel- https://bit.ly/2QUdLCK
Sorrell spoke to exchange4media at the IAA World Congress at Kochi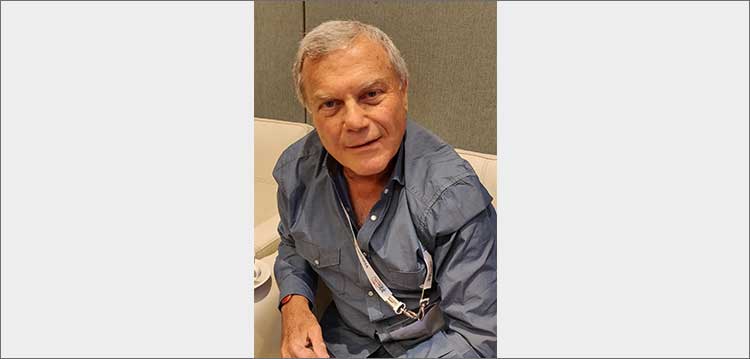 Sir Martin Sorrell, founder of S4 Capital and WPP, has zeroed in on an India CEO for his new company S4 Capital, and is all set to announce it by next week, ahead of launching the company in India.
Talking to exchange4media on the sidelines of the IAA World Congress at Kochi, Sorrell said, "Yes, I have plans to launch S4 Capital in India, and have found a CEO already. In a few days you will have the announcement."
Sorrell refused to divulge the name of the person.
The 74-year-old founder of WPP had stepped down as the CEO of the group in the month of April last year. Following which, in six weeks, Sorrell made a comeback to the marketing business with his new venture S4 Capital. He invested £40 million of his own money into Derriston Capital, with institutional investors pledging an additional £150 million to buy marketing companies.
In December last year, Sorrell's S4 Capital bought San Francisco ad tech company MightyHive. It was his second acquisition since leaving WPP and setting up S4 Capital. He made his first acquisition in July with a €300m deal to buy Dutch company MediaMonks.
For more updates, subscribe to exchange4media's WhatsApp Channel- https://bit.ly/2QUdLCK
The mandate was won following a multi-agency pitch, and will be operated out of the Social Kinnect Mumbai office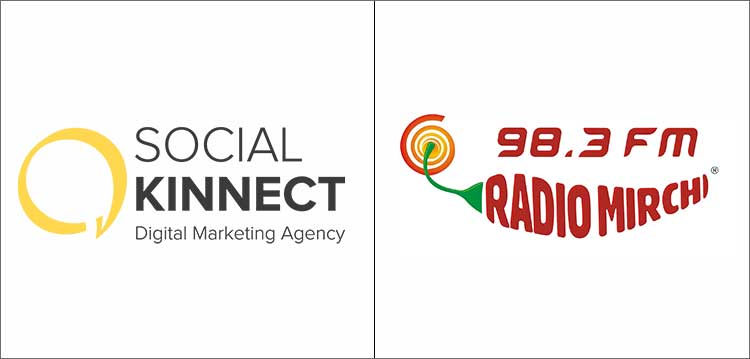 Social Kinnect has been awarded the social media mandate for Radio Mirchi. Under the mandate, Social Kinnect will be responsible for carving a social media roadmap for the brand across creative, media and ORM-led services. The mandate was won following a multi-agency pitch, and will be operated out of the Social Kinnect Mumbai office.
Social Kinnect will be responsible for strategic positioning, content creation, and re-packaging the brand on digital platforms. The agency will also be involved in digital innovations, brand building, and online advertising to engage with the digital consumers.
Radio Mirchi is owned by the Entertainment Network India Ltd (ENIL) and boasts of approximately 29 million listeners. It reaches more than 50 million monthly active users across multiple digital platforms.
Commenting on the appointment of the new agency, Rahul Balyan, CDO, Radio Mirchi, said, "Radio Mirchi is transforming into a digital and content centric organization. Our digital footprint has already doubled the overall reach of Radio Mirchi. We are known as an exciting brand on FM, and we look forward to creating the same level of excitement and engagement online through our partnership with Social Kinnect."
Commenting on the win, Rohan Mehta, CEO, Social Kinnect, said, "We are thrilled to be a part of Radio Mirchi's progressive journey on digital. With this mandate, we look forward to helping Radio Mirchi in engaging with the digital-first audience. Radio Mirchi is a brand for the millennials, and we look forward to helping them build a brand voice that engages this audience. Radio and digital go hand-in-hand, and we will cement this partnership even further."
For more updates, subscribe to exchange4media's WhatsApp Channel- https://bit.ly/2QUdLCK