Round 1 of judging for exchange4media group NEONS Awards & OOH conference to begin today
The 9th edition of the awards for Outdoor Advertising and Digital Signage will take place on March 8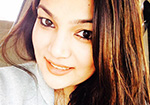 by
Published - 15-February-2019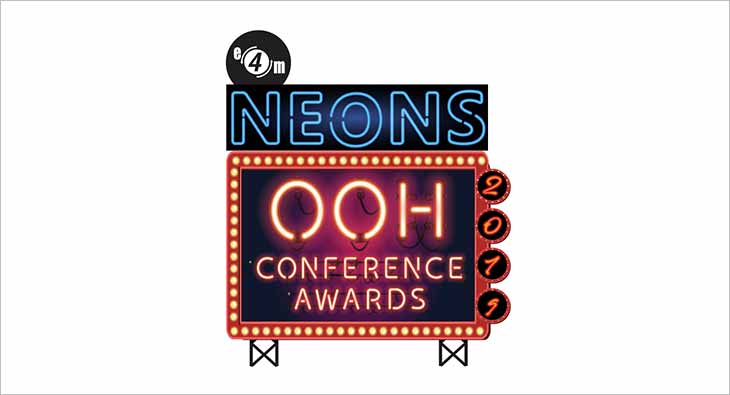 The 9th edition of exchange4media group NEONS Awards & OOH conference 2019 for Outdoor Advertising and Digital Signage is around the corner.

Established in 2011 to reward excellence in outdoor media, this year's 1st round of judging will start from February 15 to 24. Entries will be judged online by all jury members.

The final round of judging will take place on February 28 in Gurugram where the jury will decide the winners.

The jury will be chaired by Rakesh Kaul (Jury Chair), President-Consumer Business and CEO - Evok Retail at HSIL Ltd. The other members who will grace the jury include: Amit Sethiya, Head Marketing, Syska Group; Archana Aggarwal, VP-Media, Airtel; Ashish Baja, Head of Media and Marketing Alliance, OLA; Basant Rathore, Senior VP - Strategy & Business Development, Jagran Prakashan Ltd; Bhavana Mittal, Regional Head of Media, Digital and Communications, Reckitt Benckiser, South Asia; Gajendra Jangid, VP-Marketing, Cars24; Gulbahar Taurani, Director Marketing & Business Head, Philips India; Harshavardhan Chauhan, Central Head of Marketing, DLF Shopping Malls; Pawan Soni, Head - Marketing & Programming, National Geographic India; Prashant Desai, Media Head, Hero MotoCorp; Rahul Pansare, Head Marketing Communications & PR from Fiat Chrysler Automobiles; Rameet Arora, COO - Digital Business, Hindustan Times; Rahul Mishra is GM- Marketing, Shemaroo Entertainment Limited; Srideep Kesavan, Director Marketing – Juices, Coca Cola; Sandeep Shukla, Head Marketing & Communications, Jaquar Group; Sonia Serrao, Global Media Lead & Head Marketing Procurement - South Asia, Tata Global Beverages and Suresh Balakrishna, Chief Revenue Officer, The Hindu Group.
OOH Conference & Awards seeks a way forward for the industry and talks about ways to overcome the challenges when it comes to OOH advertising.

The first eight editions were highly endorsed by the industry. This edition will recognise and reward the exceptional work in OOH Advertising and Digital Signage for the period January to December 2018. The awards night and felicitation will be held on March 8 at The Leela Ambience, Gurugram.
The campaign reminds us that this masala is an excellent elixir of traditional spices and will be reminiscent of their mother's special recipe blend

by
Published - 9 hours ago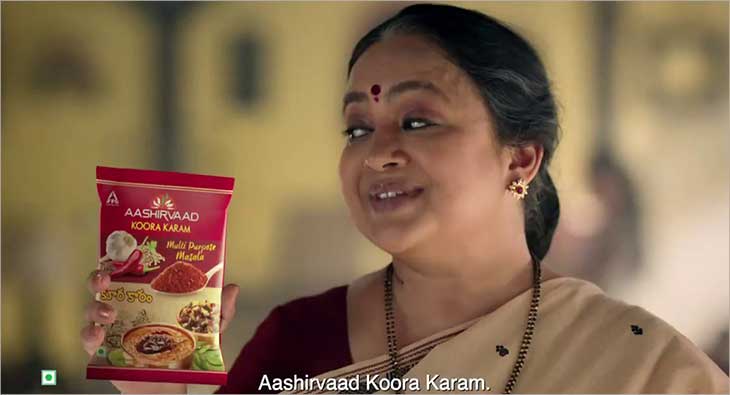 Aashirvaad, the market leader in spices in Andhra Pradesh and Telangana has launched Aashirvaad Koora Karam, the region's best-selling, multi-purpose masala with a new campaign 'Just like homemade, with your mother's touch'. Traditionally made at home by mothers and grandmothers, the younger homemaker who seeks convenience in today's age of paucity of time, depends on her older generations for her regular supply of Koora Karam.
The campaign comprises of a TVC showcasing how in the contemporary world, the time-consuming tradition of preparing Koora Karam can be kept alive without compromising on the taste and quality at the same time giving the home-maker an opportunity to explore her other interests. The viewer is reminded that this masala is an excellent elixir of traditional spices and will be reminiscent of their mother's special recipe blend.
The TVC opens with the mother surprising her married daughter with a thoughtful present. Her daughter anticipates it to be the Koora Karam masala made-at-home but instead the mother gives her a blanket, made from her daughter's childhood clothes. The surprise makes the daughter curious about how her mother managed to make time to make the blanket, considering making of Koora Karam masala is in itself time-consuming. The mother tells her daughter about how she now uses Aashirvaad's Koora Karam masala and uses it for all her dishes. The film ends on the note where the daughter expresses her joy after tasting the preparation made using the product since it tastes just like the way her mother makes it.
According to Meera Jyothis Prem, Creative Lead, McCann World Group Advertising, Bangalore, "Koora Karam podi is what mothers of AP and Telangana hold near and dear to their hearts. Every household has a unique recipe that has been passed down for generations, and is what every mother lovingly makes for her daughter who comes to visit. So introducing Aashirvaad Koora Karam, the first packaged koora karam podi in this market was a significant endeavour, tactically and emotionally. Because while we introduce the product to mothers, we also needed to acknowledge the sentimental significance they hold to giving this podi to their daughters. We wanted to retain the joy every mother delights in while making something special for her children, while also encouraging her to explore the world beyond the accustomed. And that is exact essence the film showcases, where a mother is able to create a treasured surprise for her daughter with the help of Aashirvaad Koora Karam. To portray the acceptance of mothers, we crafted out tagline, 'Just like homemade, with your mother's touch' that assures moms that you will not lose out on that cherished taste, but gain the freedom to pursue other passions and enrich relationships."
The refreshed brand identity features a visual identity and tone of voice that is more optimistic, ambitious, lively and provocative

by
Published - 10 hours ago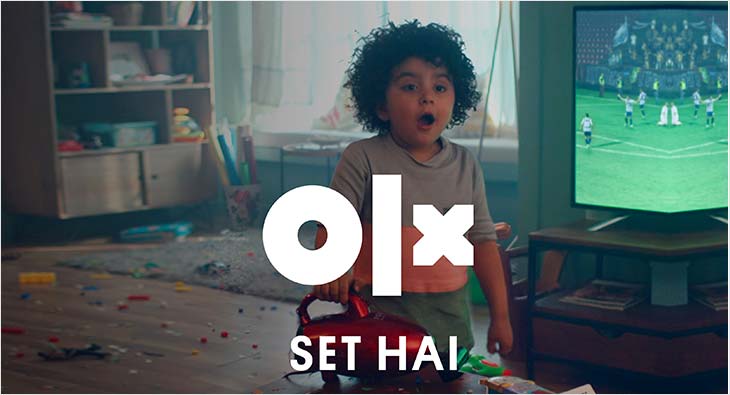 OLX, global product and tech company and classifieds business, unveiled its new brand identity, the first rebranding exercise after the launch in India since 11 years, as part of the global rollout. The rebranding is followed by a new brand tagline - 'Set Hai' in line with its new brand proposition to empower people to make smart choices.
The marketing campaign reinforces the power to upgrade with six ads being released across TV, Digital, Print and Outdoor.
The campaign features OLX's new philosophy: every stage is momentary – just a milestone in the journey called life and at each stage, people need to make choices. The OLX platform helps people make these choices 'smartly'. The high-decibel campaign plays on the words 'Set Hai', denoting the sense of satisfaction and confidence when one makes a smart choice. The theme was zeroed in after extensive consumer workshops and six-month-long brand research conducted across 45 countries in which OLX operates globally. The campaign went live on digital and TV starting March 16 in seven key languages and will go live across print, outdoor in the coming days.
The refreshed brand identity incorporates a new logo to better represent the idea of making smart choices - circling great finds on OLX (the O), and crossing (the x) out the duds elsewhere. It features a visual identity and tone of voice that is more optimistic, ambitious, lively and provocative.
Commenting on this important announcement, Sushil Kumar, General Manager, OLX India said, "We have defined a proposition, a visual language, personality and tone of voice that will appeal to the modern millennials globally. Smart Choice and Set Hai is a proposition that enables users to benefit while also benefiting the community."
He further adds, "'Set Hai' symbolises the feeling we get when we know that we have taken a smart decision in the face of any situation. This expression perfectly signifies OLX's belief that it can, and does, help users face life and the demands it makes of them at different stages, with confidence. Whether you're preparing to welcome a new partner, prepping office as the business expands or rearranging your whole house to welcome a baby – it's all as simple as the tagline itself. We strive to make things easy so that the world can make the smart choice - in terms of time, money and resources."
The 'Set Hai' campaign comprising of six films has young urban individuals as its lead protagonists and highlights the journey of these individuals through different stages in their lives. All the six films will be live on digital platforms and three of the films will go live as TVC's.
The ad shows a dad instantly transforms his child's toy cars into a small vacuum cleaner in order to clean up the mess he has made before his wife comes home. Using the new OLX app, the father took a smart decision by swapping out the toy cars with a compact and easy to use vacuum cleaner for the small child.
The TVC ends with punchline 'Set Hai' as the characters in the ad are gratified and delighted with the smart choices they made on OLX.
Conceptualised by creative agency Enormous Brands, the TVC is sprinkled with pop culture and colloquial references, the reason why the phrase 'Set Hai' comes up repeatedly in the ad. It speaks directly to the young, tech-savvy, dynamic millennials who are always on the lookout for a better deal. The TVC will release in seven languages – Tamil, Telugu, Malayalam, Bengali, Marathi, Kannada and Hinglish.
Said Ashish Khazanchi, Managing Partner, Enormous Brands, "The TVC seeks to reinforce OLX as the ultimate destination for users as they inspire to make smart choices in the fast-paced life. We arrived upon the term 'Set Hai' after establishing how much it resonates with the modern-day consumer that seeks to find real-time solutions that are uncomplicated and trustworthy."
Credits:
Agency Name: Enormous Brands
Creative Team: Ashish Khazanchi, Prateek, Khurram Haque, Shivi Verma
Director: Shurjo Deb
Production House: Ubik Films
OPEN is introduced by Revv, a car subscription provider, with an aim to re-imagine mobility solutions for users' needs

by
Published - 11 hours ago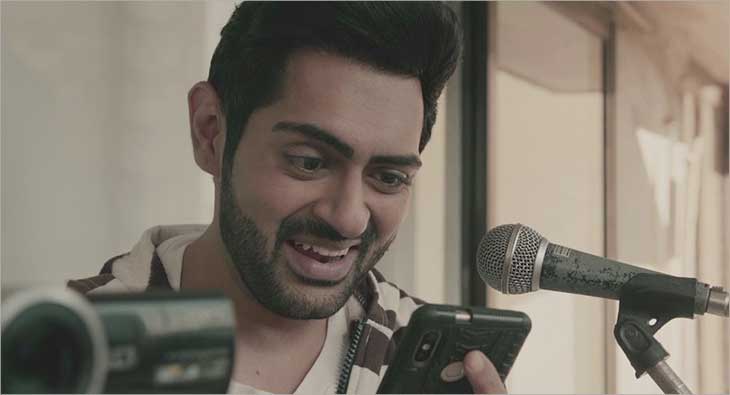 The youth today enjoy the flexibility that comes when they don't commit to one choice and play between multiple options. They like to play the field, and not tie themselves down to choices that have an element of permanence in them. This has led to the growth of the renting and sharing economy, and the launch of services and products across the spectrum and is representative of this emerging narrative. The traditional ownership of a car often comes with a certain degree of permanence, which is inherently at odds with this mind-set that seeks to own a car without actually buying it.

OPEN, a new car subscription service launched by Revv Cars taps into this insight in the latest campaign conceptualised by GREY Group India, which brings to life the campaign thought of 'Keep it OPEN' on the back of a multi-film digital campaign.

"Automobile is one of the most critical lifestyle choice today. Consumers should be able to shift cars as per their dynamically changing life styles and life stages. But the financial burden, buying hassles, demands of maintenance and last but not the least, and geographic uncertainties of professions, can at times hold people back from buying a car. With OPEN, we wanted to introduce the new way of owning a car without the usual hassles associated with traditional way of car ownership. OPEN enables flexibility of ownership with ZERO down payment, ZERO road tax and ZERO Maintenance," said the spokesperson from Revv Cars.

"In today's ever-changing world, consumers are always looking for options that don't tie them down. And, with Revv, the hassles that come with owning a car is not one of them. With Revv they retain their freedom along with the convenience of having their own set of wheels, for as long as they deem comfortable. With the OPEN option they have an added advantage of a brand new car at their disposal every 12 months. And, with the new communications that we have put out on Open, the idea highlights the ease and convenience the consumer gets by choosing our product," added Suvikrant Maira, Sr. Vice President, GREY Group.

"The phrase 'settle down' is unsettling for this generation. They don't want to settle down. Nor do they want to be bound to a place, a city or even a thing. In a world that is constantly conspiring to get them to take the biggest decisions of their lives and 'settle down', REVV allows them to keep one such decision, 'Open'. Purchasing a car is seen as one of the symbols of settling down. And while you can't keep every important decision open, this is one you surely can," averred Varun Goswami, Executive Creative Director, GREY Group.
OPEN is introduced by Revv, a Car Subscription provider with an aim to re-imagine mobility solutions for users' needs. Founded in July 2015 by ex-McKinsey executives, Revv has more than 3,00,000 users so far.
The new TVCs talk about no wallet top-up, UPI and instant bank to bank transfers and safety and security

by
Published - 14 hours ago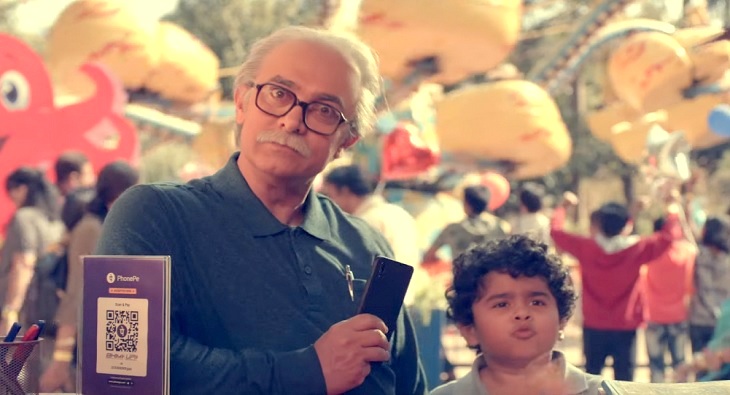 Aamir Khan is the new addition to the PhonePe family. Multiple ads were launched featuring Aamir Khan as Daddu, and Gublu, his adorable grandson. Daddu and Gublu represent the new India that is ready to embrace change. They want convenience coupled with safety and security. The new TVCs talk about, no wallet top-up, UPI and instant bank to bank transfers and safety and security.
Sameer Nigam, CEO & Founder, PhonePe said, "Aamir Khan is among the world's biggest superstars today. He is a highly renowned actor who is known for doing path-breaking work in his industry. In his personal capacity too, Aamir has been instrumental in creating awareness about many important social issues in India. His name is synonymous with sincerity, hard work, and dedication to his craft. These are values that are completely in sync with PhonePe's ethos of trust, security, and reliability, therefore we felt that Aamir is the perfect brand ambassador for our company as we look to introduce Digital Payments to a billion Indians."
The creative agency for the ads is Lowe Lintas Mumbai.
PhonePe No Wallet Top-Up - Hindi
PhonePe | Safe & Secure - Hindi
PhonePe - Instant Bank To Bank Transfer - Hindi
Nalotia, Founder, CEO, Mo Mantra talks about his journey into the ever-evolving ad agency & what it takes to create an effective communicative ad agency

by
Published - 18 hours ago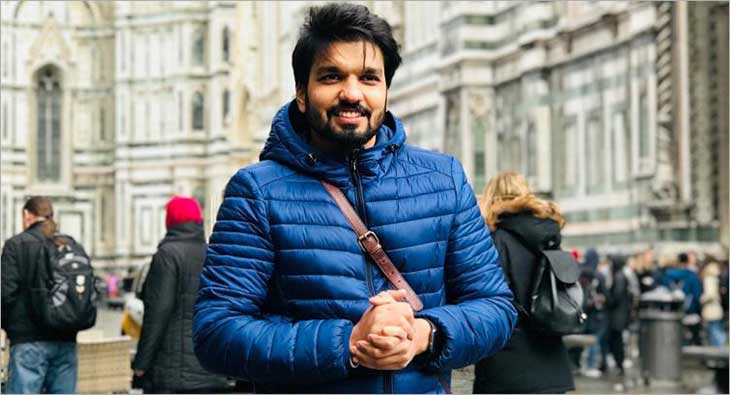 Starting a fully integrated advertising industry from scratch seems daunting but not for Ankit Nalotia, Founder, CEO, Mo Mantra. A young and vibrant entrepreneur, Nalotia is the mastermind behind the fully integrated advertising agency known as Mo Mantra. The advertising agency under the vision of Nalotia has developed marketing strategies and foresight for prominent clients.
Mo Mantra within a short span of time has managed to work with clients from diverse sectors and industries like Kabra Group, Aryan Housing, Dell, Vijay Group, Candour London, Raheja Universal, to name a few. Nalotia is an entrepreneur that feels that by collaborating and combining talents one can accomplish great things. Skilled with the knowledge of both, advertising and marketing field he has worked with industry titans like Raheja Universal (P) Ltd and Indiabulls. exchange4media had a tête-à-tête with Nalotia, the genius behind the advertising agency to understand how he created and developed Mo Mantra from its inception.
Edited excerpts:
How did you break into the advertising industry? What was the first ad you worked on?
I had always been interested in reviewing brands since the early days. From a brand I am using to an ad which is going viral, I would have an opinion on all. Hailing from a small town didn't stop me from practising this. Even though I was into sales, I would give my opinion on Ads, Videos and anything related to marketing. This made me consider moving to the advertising industry. Our first Ad was more like a challenge we got from a Real Estate Developer. They asked us to work on a full-page print ad which was to go to print the same day. With the successful completion of the project, Mo Mantra got its first client.
Have you inculcated some values from your previous organisations into Mo Mantra?
We all have some or other craze within us. Well, I also have one, of adapting and grasping something from everything. Sales gave me confidence, client servicing taught me to balance work and time, handling a team gave me an idea of dealing with people with different mindsets and I have inculcated some of these values into Mo Mantra.
The idea behind launching Mo Mantra
Mo Mantra was born sensing the increasing need for strategic, targeted and effective communication services. We cater to the entire length and breadth of creative and digital media communication services, delivering measurable and actionable results. When a campaign is successful it conveys the desired message throughout the target audience but when it doesn't there is always a loop which is unclosed. During the starting years of my career, I realized that agencies aren't being good listeners and there is a gap that needs to be bridged. Along with the art of 'Moh Maaya', there was a need to become an extending marketing arm for clients. This brought to life, Mo Mantra in 2014.
How does Mo Mantra integrate their ad campaigns?
Understanding your client's requirement, seeing the product from their level of perception and having strong market research is the key attributes for effective planning for ad campaigns at Mo Mantra. Brain-storming sessions with a sip of coffee, music, and jokes make us work more diligently. I always prefer ideas to come out promptly rather than making people sit in a room and ideate.
On content clutter and how an ad agency can stand out
Creative work and good content always find its place in people's mind. We were hardly a couple of months old when one of our social media posts on Teacher's day caught the eye of pages such as 'Logical Indian' and 'Afaqs', which resulted in lots of organic followers on our pages.
Where does Mo Mantra stand digitally?
It's just a year and a half that we started digital as a vertical and have got successful campaigns executed. From the time we started, we have added digital services for 70% of our clients. We are currently doing SMO, SEM, ORM, Review Management etc. for clients across the sector. Paradigm Realty, Raheja Universal, Neem Holidays, HTL Aircon, Candour London, Dare Jeans are the brands to name a few which are serviced digitally.
Plans for Mo Mantra going forward
We have been pitching for many brands across the spectrum. Be it FMCG, Pharma, real estate, automobile, garments etc. Honestly, I feel we would be focusing on digital marketing, programmatic advertising and shall be concentrating on personalizing the content for the clients. The main reason behind this is people nowadays believe in real-time results within stipulated timelines and these are mediums which allow you to experiment, strategise and shows the end results. Content generation is something which has no boundary for improvement as it changes as per the market scenario.
Highlighting the creativity and interconnectivity of the worldwide DDB team, the evolved logo was created internally by the DDB North America design team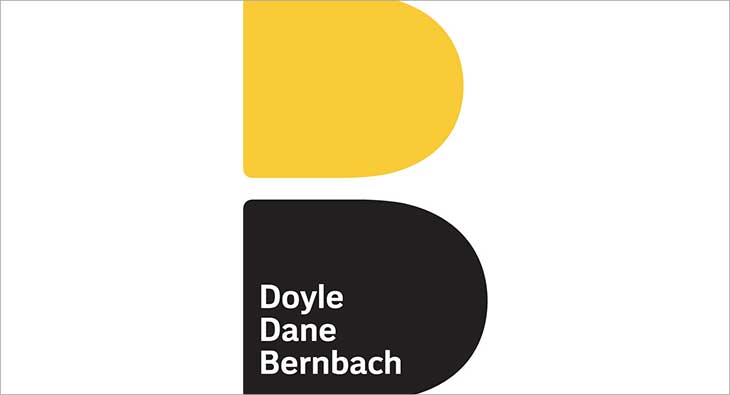 DDB has introduced a new visual identity that captures the essence of the agency and is an outward symbol of their thinking, their work and their people.
The evolution of DDB's visual identity is a timeless and timely update for one of advertising's most enduring and celebrated brands. The new mark celebrates DDB's heritage and legacy, reflects the contemporary thinking and work that they are known for, positioning them for the exciting future they intend to claim.
Using the agency's full name, Doyle Dane Bernbach, within the mark, was a deliberate decision. As other agencies are commoditising their agency names and turning away from their founding principles and visions, DDB is doubling down on the values that Doyle Dane and Bernbach founded the agency on – creativity and humanity. To this day, Bill Bernbach remains one of the most creative and impactful people ever to work in the advertising industry. His thinking, his ideas, and his words colour the agency's presentations, halls and most importantly, the work that DDB produces.
Highlighting the creativity and interconnectivity of the worldwide DDB team, the evolved logo was created internally by the DDB North America design team - serving as a great example of the agency's design capabilities.
Quoting on the new visual identity, Wendy Clark, CEO, DDB Worldwide said, "Great brands have a foot in their past and a foot in the future. This visual identity perfectly captures our heritage and legacy, the contemporary thinking and work we're known for now, and positions us for the future we intend to claim."
Ari Weiss, Chief Creative Officer, DDB North America quoted, "Bernbach was the founder of the creative revolution and this mark puts creativity right back at the center of our organization. As many other global networks are doubling down on technology and efficiency we wanted to double down on humanity and creativity."
Barry Quinn, Chief Design Officer, DDB North America added, "Our new visual identity is contemporary and strategically designed for today's needs. But it purposely retains a strong link to our visual history. It's much more than a symbol, it's a canvas for the creativity of the network. We can't wait to see how that evolves over time."
The latest campaign for Women's Horlicks by FCB India celebrates women who dared to follow their unconventional dreams & showed the world that they are not just mentally but physically strong too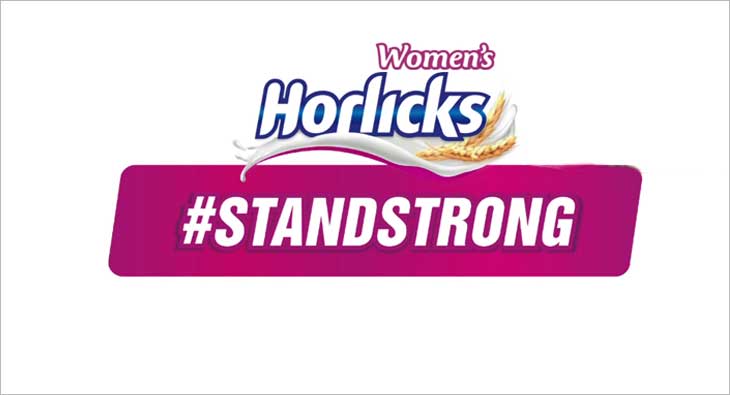 Women are known for their mental/emotional strength for being the backbone of the family but rarely for their physical strength. Women's Horlicks wanted to break this very notion through its latest campaign, 'Stories of Strength'. The campaign celebrates women who dared to follow their unconventional dreams and showed the world that they are not just mentally but physically strong too.
The campaign also urges strong women to take care the very thing that makes them strong from within: their bones. The brand firmly believes that if women become as strong in body as they are in mind, they can go out and conquer whatever they set their eyes on. Bone health is extremely important, as every 1 out of 2 Indian women are at a risk of low bone mineral density (BMD) which can lead to osteoporosis.
Adding more depth to the 'Stand Strong' narrative and to celebrate and support physical strength amongst women, Women's Horlicks collaborated with Dr Seema Rao – India's first women commando trainer, Ratna Singh – India's first female naturalist, Uma Das – India's first woman Dhaki player
These women explain the challenges and difficulties they faced in their unique career choices along with the physical and mental strength it required to fulfil their dreams.
With this campaign, Women's Horlicks empowers women to breakdown the misconception that women can't be not physically strong. It also aims to engage, encourage and equip women with the physical strength that is needed to follow their passions.
Women's Horlicks encouraged women to write their own stories of strength and share them at #StandStrong. Physical strength is displayed by women in various facets of life. But it is not talked about, not encouraged or celebrated. Now it is time we celebrate their stories of physical strength too.
Vikram Bahl, Executive Vice President Marketing, GSK Consumer Healthcare India said, "Women in India are often celebrated for their emotional solidarity and not physical strength. With Stories of Strength, we wanted to break this misconception and enable women to be physically, emotionally and mentally strong. As a brand that challenges stereotypes, we believe that for this it is our responsibility to encourage women to invest in strengthening their body and mind, so that they can pursue their dreams and aspirations."
Swati Bhattacharya, CCO, FCB Ulka, said, "Every story of bravery, every story of strength and every story of courage, is often a man's story, we don't hear a woman's stories of courage. Women stories are about sacrifice, being vulnerable or being rescued. So, with 'Stories of Strength' we thought of changing the narrative, so that when we think of strength, we don't just think of men."
The film is the latest product from FCB FuelContent. Speaking on the occasion, Debarpita Banerjee, President- North and East, FCB Ulka and Head FuelContent India said, "Each of these women have stories with plenty of strength and equal proportions of soul in it. And balancing the two visually was an interesting challenge. At Fuel Content we feel lucky to partner brave brands such as Women's Horlicks, that ware wanting to connect and create conversations differently."
Credits:
Creative Agency: FCB India
CCO: Swati Bhattacharya
Creative Team: Anusheela Saha, Gayatri Sriram, Sumitra Sengupta, Amna Rahman, Anamika Kumari, Sreya Basu, Swati Singh, Ushna Chowdhuri, Tushar Singh
Account Management: Debarpita Banerjee, Sareesh James Kutty, Swati Mongia, Abhijeet Nagar
Planning: John Thangaraj, Tanvi Arora, Archita Ghosh
Director (of the TVC): Surjo Dutt
Executive Producer: Mayuk Hazarika
Production House: FuelContent
Team Eighty Two Point Five Communications conceptualised the commercial to highlight the product benefits to consumers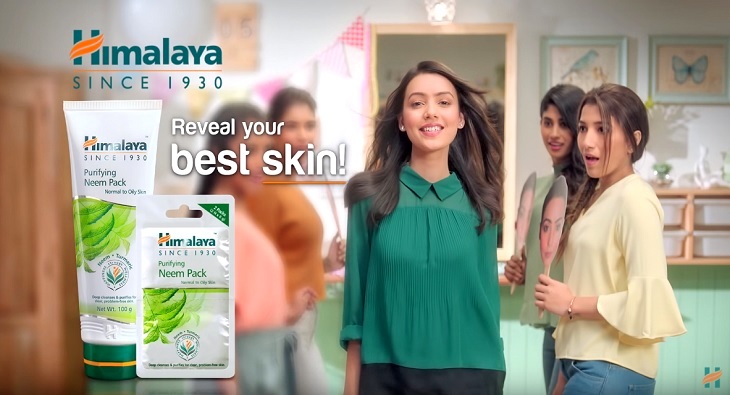 The Himalaya Drug Company has unveiled its latest campaign "Reveal your best skin" for Himalaya Purifying Neem Pack. The thought-provoking commercial focuses on how consumers can reveal the best version of their skin with the regular use of Himalaya Purifying Neem Pack. In an attempt to look our best, we often tend to hide our skin imperfections. However, the root cause behind it often goes unaddressed.
Speaking on the campaign Rahul Panchal, General Manager Marketing - Face Care, The Himalaya Drug Company said, "We all aspire to have skin which is devoid of imperfections, and hence, we end up trying various options to look better. The latest commercial aims to create awareness about how one can focus on revealing the best version of their skin. And, that is where our product comes in. Instead of masking the imperfections, Himalaya Purifying Neem Pack helps you discover your best skin with the goodness of natural ingredients like Neem and Turmeric."
Team Eighty Two Point Five Communications conceptualised the commercial to highlight and bring alive the product benefit to consumers.
Commenting on the campaign, Naveen Raman, Sr. Vice President & Branch Head, Eighty Two Point Five Communications, said, "We keep the consumer first in our thinking and all our campaigns are looking through their lens. Natural, flawless skin is what every young girl desires. However, given the stressful lifestyle and uncontrollable external conditions in her life, she ends up trying multiple hacks and quick fixes to hide the imperfections of her skin. Himalaya Purifying Neem Pack addresses this problem and provides an effective solution."
Apart from the face wash, there are various other face care products from Himalaya, offering targeted solutions for common skin care concerns. Himalaya Purifying Neem Pack is infused with the natural goodness of Neem and Turmeric that work together to cleanse the skin and remove deep-rooted skin impurities. Himalaya Purifying Neem Pack is available at https://www.himalayawellness.in/.
The face pack is also available on leading e-commerce stores like Nykaa, Amazon, and Flipkart.
Himalaya Purifying Neem Pack: #RevealYourBestSkin
Project #WhenYouLoveToExplore is an amalgamation of extensive R&D, Customer Clinics and Marketing Labs focused on chiseling the new SUV to resonate with the demands of new millennials and iGeneration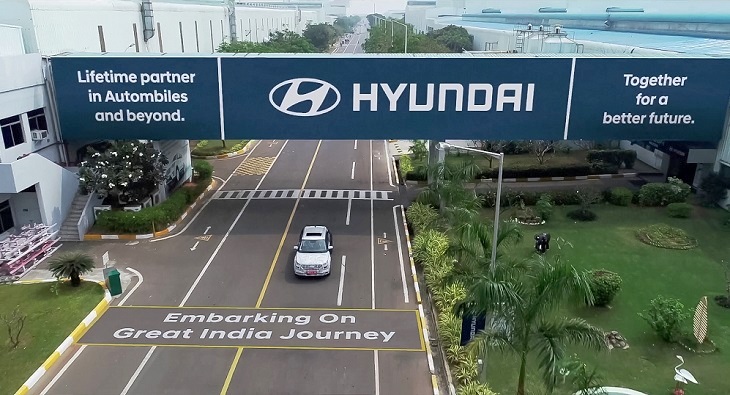 Hyundai Motor India Ltd, the country's second largest car manufacturer, and largest exporter since inception, has announced the Great India Journey of the upcoming SUV under Project: #WhenYouLoveToExplore. In a series of dynamic videos, Hyundai will underline the SUV's drivability in enduring high latitudes and extreme weather conditions showcasing the character, strengths, and capabilities.
Embarking on its Great India Journey from Hyundai Motor India's State-of-The-Art Plant in Sriperumbudur, Chennai, the SUV is being driven across different geographies and weather conditions testing its mettle. The Great India Journey highlights the bespoke aspects of driving a powerful yet sophisticated machine to explore performance, drivability, and comfort - Connecting people and places for a Happy Life.
The Project #WhenYouLoveToExplore is an amalgamation of extensive R&D, Customer Clinics and Marketing Labs focused on chiseling the upcoming SUV to resonate with the dynamic and passionate demands of new millennial and iGeneration. The Great India Journey is conceptualised to make this SUV a convention-shattering product suitable for the diverse Indian condition fulfilling every customer's needs.
Hyundai | #WhenYouLoveToExplore
From Budweiser to Surf Excel and Brand Factory to Parle G, brands this Holi while showcasing the fun-filled portrayal of the festival have created clutter-breaking ad films

by
Published - 5 days ago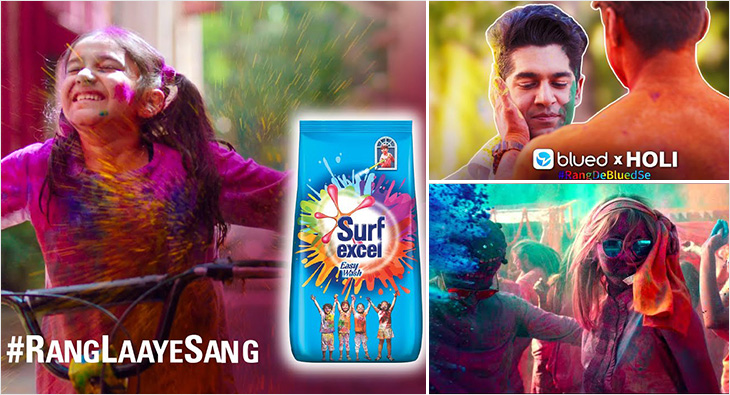 Holi is a joyous festival where bright colours are smeared on faces, and both the young and old celebrate with enthusiasm. It is an opportunity for brands to capitalise and create ad films that not only convey wishes to its consumers but also puts forth hard-hitting messages for them to treasure. This Holi 2019, brands have leveraged by capturing the true essence of the festival and tried to spark conversations that will continue long after the festival of colours is over. exchange4media takes you through some of them.
We are all Kings x Budweiser
Budweiser launched a digital film that celebrates diversity through the lens of Holi. Showcasing the colourful festival as the ultimate celebration of inclusion that transcends cultures and boundaries. The ad film is set in an urban Indian locale which depicts an energetic Holi celebration. Showcasing a group of people seen happily clad in colour. A sudden downpour of rain slowly unmasks their faces, which reveals to everyone's surprise that the people celebrating are not the usual suspects but are diverse individuals who have come together to celebrate Holi.

Talking about the insight of this campaign, Kartikeya Sharma, VP Marketing - South Asia, AB InBev opined, "At Budweiser, we have been constantly striving to inspire people to own their lives and be freedom energisers, not only for themselves but also for others. Holi is a global gathering that disregards stereotypical notions and supersedes prejudice with a feeling of absolute togetherness. With this film, we aim to debunk the divide and unite people through the shades of the festival".
#RangLaayeSang x Sur Excel
Surf Excel adds a hue of goodness to the colours of Holi with their new ad campaign created by ad agency Lowe Lintas, Mumbai. The ad film appeals to the festive mood of the country, titled #RangLaayeSang, the campaign intends to stay true to the essence of Holi by sending out a message of bringing people together. Showcasing how colours can be an equalizer in our society. The ad campaign which brings alive Surf Excel's Daag Achhe Hain philosophy is set amidst the Holi celebrations where a young girl chooses to get stained in Holi colours in order to protect her young friend. It ultimately suggests, 'Agar Kuch achha karne mein daag lag jaaye toh daag achhe hain'. The ad campaign has been integrated across media platforms like TV, outdoor and digital.
Commenting on the ad campaign, Carlos Pereira, Regional Creative Officer, Lowe Lintas, said, "We felt the festival of Holi gave us the opportunity to highlight the true spirit of togetherness. By making colour the medium of oneness, we could seamlessly bring forth the larger thought of Rang Laaye Sang - a sentiment that kids truly believe in."

#RangDeBluedSe x Blued India
Uniting colours with love, Blued launched #RangDeBluedSe campaign. The video showcases the essence of the love spread by the festival of colours. Beautifully decorated and filled with colours, Blued is organising a Holi party wherein men are celebrating Holi in the pool area with their loved ones. A guy who is looking for love ends up using the Blued app as it allows him to find his match in a nearby location. His mobile pops up with a new notification and he is excited to find him, he glances everyone at the party. The video ends showing two men finding a perfect match between each other.
Speaking about the ad campaign, Sanyam Sharma, Marketing Director, Blued India stated, "Showcasing love only for heterosexual is no more a choice, people from LGBTQ community are also looking to have a love in their life. Our focus to launch this campaign during Holi is to showcase that love is bound with diverse and beautiful colours. The gay community or LGBTQ community is represented by rainbow colours and showing the same in Holi will strengthen the community. Blued has always been keen to spread awareness about LGBTQI rights at large and we aim to continue doing so through this video to the community and more importantly educate the masses. It also brings our app USP in the limelight of finding a perfect match in the nearby area. Things are improving but we are happy to always be supportive and allowing people to live freely and celebrate their sexuality".
#BuraNaManoDiscountHai x Brand Factory
Brand Factory launches its #BuraNaManoDiscountHai campaign, challenges the norm with their Holi special offers. The new campaign, created by Publicis, aims at changing stereotypes and encouraging one to wear new clothes and look their best for Holi by offering heavy discounts on top-notch retail brands. It also banks on social media and how people want to look good on their post.
Ramakrishnan Hariharan, Head of Creative, Publicis Ambience commented, "At the onset, we knew there would be a barrage of colourful ads during Holi, so we decided to make something that stands out. Much needed in this age of mega-clutter. Also, Holi is revealed only much later in the film, in a thoughtfully crafted suspense narrative, so the audience remains intrigued throughout. It was pure fun working on this one. Grateful to all who made this happen."